The Vintage Chiffon Cake Site
| Welcome | History | Before You Begin | The Original Recipe | Variations | Frostings/Icings, etc. | More Vintage Recipes | About This Site | Updates |
More Classic / Vintage Recipes
Betty Crocker
5 in 1 Cream Pie
(Click to enlarge)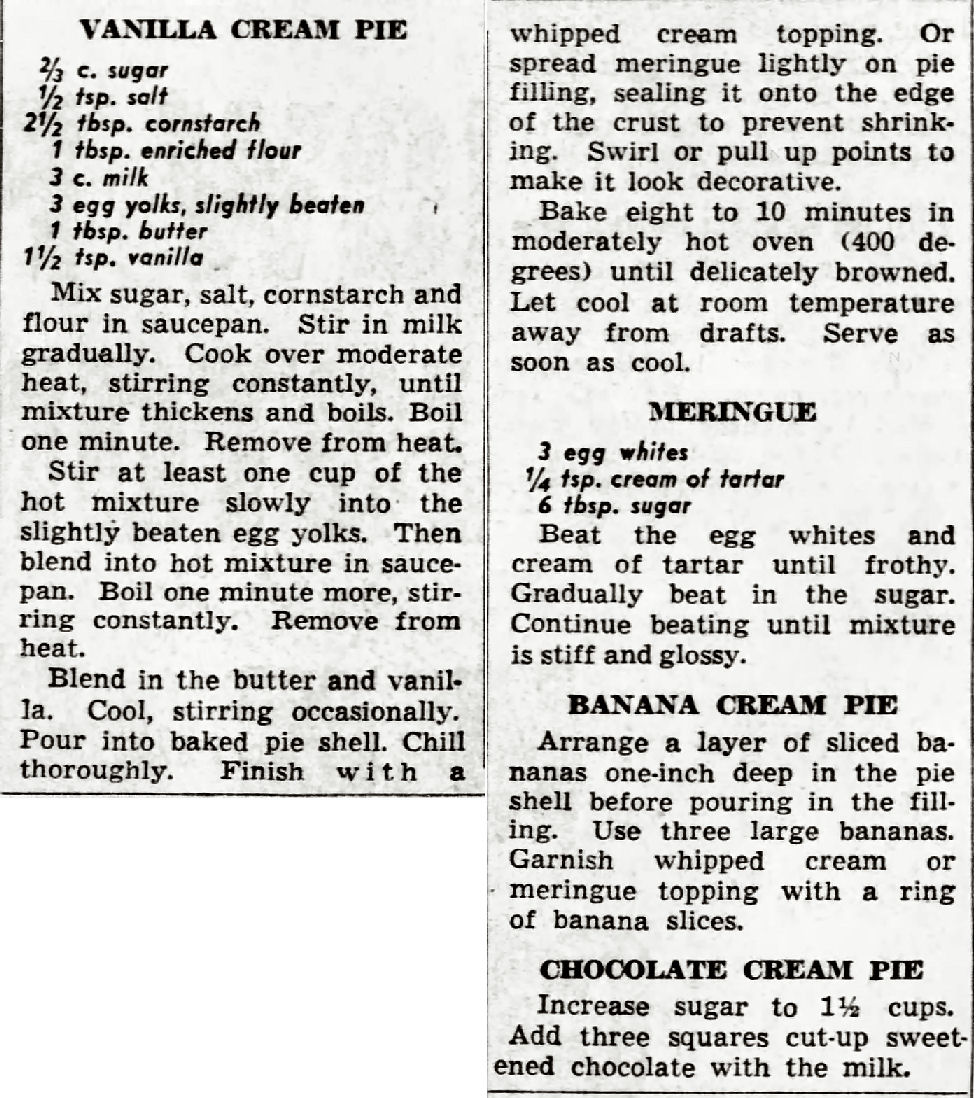 SOURCE: Star Tribune (Minneapolis, Minnesota) · Wed, Mar 8, 1950 · Page 14
NOTE: Use Betty's standard pie crust recipe to make the pre-baked pie shell. The Almond and Coconut variations were mentioned earlier in the article, bot omitted from the recipe.
Unfortunately, this was the ONLY version of the recipe I could find—other than the official Betty Crocker ad below:

Transcription (For Missing Variations):

ALMOND CREAM PIE: Use 1/2 tsp.
almond extract for the vanilla. Add 1/2
cup toasted slivered blanched almonds to
the cooled filling. Sprinkle a few toasted
slivered almonds over the whipped cream
or meringue topping.

COCONUT CREAM PE: Fold in 3/4 cup
moist shredded coconut just before pour-
ing filling into pie shell. Sprikle whipped
cream or meringue topping with 1/4 cup
shredded coconut (toasted if desired).
SOURCE: Google Image search
NOTE 2: This recipe is similar to Vanilla Cream Pie and Variations.