The Vintage Chiffon Cake Site
| Welcome | History | Before You Begin | The Original Recipe | Variations | Frostings/Icings, etc. | More Vintage Recipes | About This Site | Updates |
More Classic / Vintage Recipes
Swift & Company
Make-Your-Own Mix - Modified Pizza (1950)
(Click to enlarge)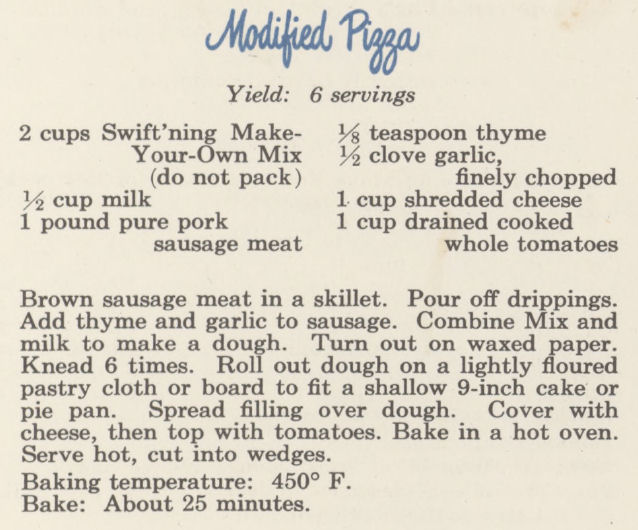 Source: Swift'ning Make-Your-Own Mix booklet, p. 22.
Version 2 (1965):
(Click to enlarge)
Note: This version of the recipe uses more thyme, uses granulated garlic for fresh, adds oregano, and uses more tomatoes when compared to the 1950 version.
Source: 2 Handy Make-Your-Own Mixes with Swift'ning Shortening booklet, p. 4.