The Vintage Chiffon Cake Site
| Welcome | History | Before You Begin | The Original Recipe | Variations | Frostings/Icings, etc. | More Vintage Recipes | About This Site | Updates |
More Classic / Vintage Recipes
Other
Orange Cloud Pie (1950)
(Click to enlarge)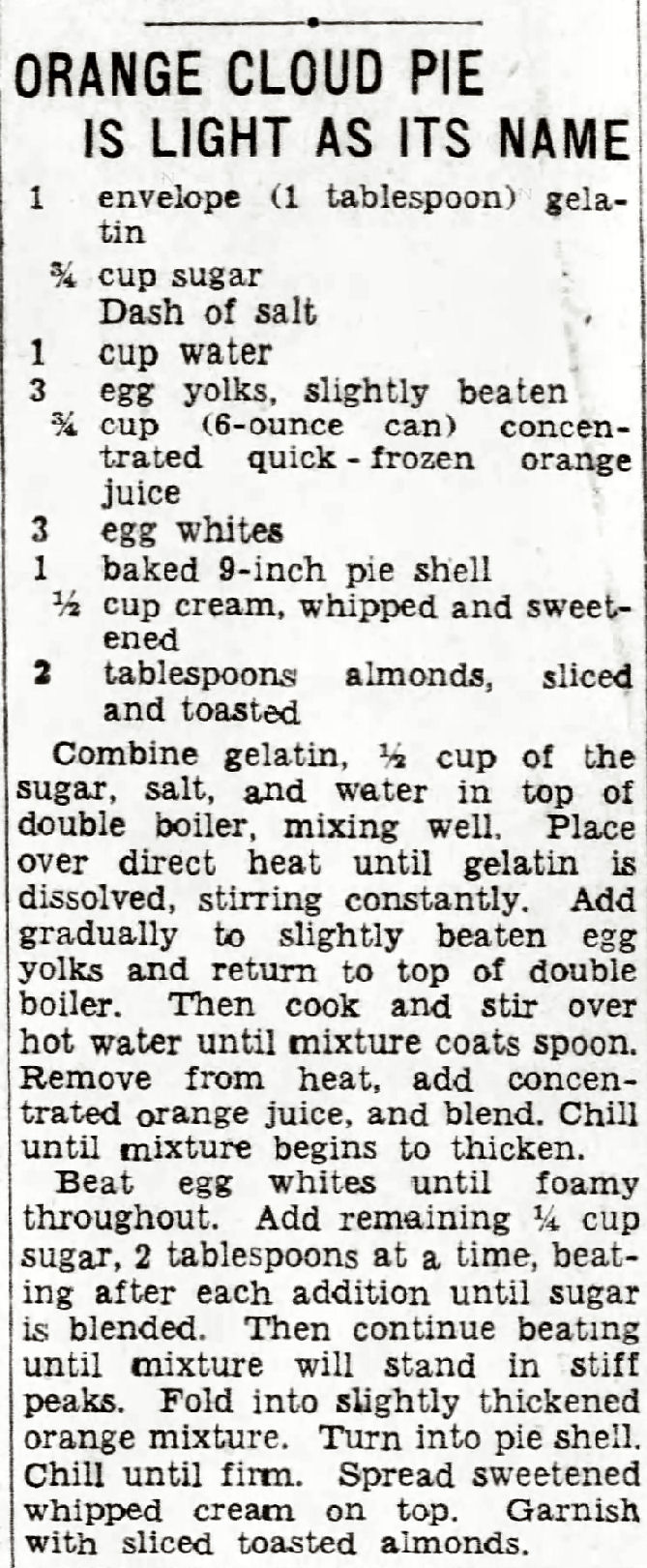 SOURCE: The Morning News (Wilmington, Delaware) · Fri, Dec 8, 1950 · Page 50
NOTE: Another version of the recipe, published in the Chicago Tribune—on October 16, 1950—credits the recipe to the home economists at the Bird's Eye-Snider division of General Foods.
Orange Dream Pie (1965)
(Click to enlarge)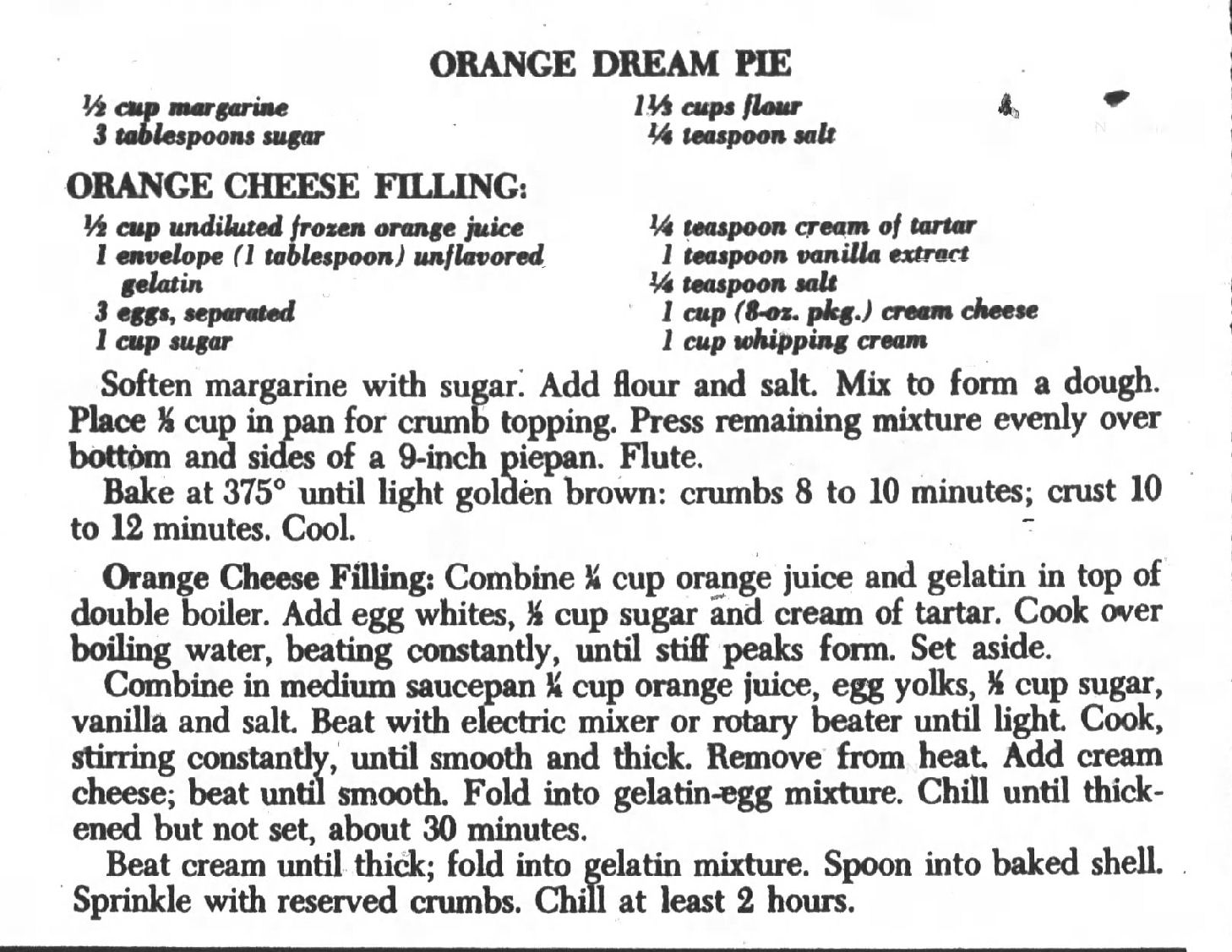 SOURCE: Belvidere Daily Republican (Belvidere, Illinois) · Sat, Mar 6, 1965 · Page 23
NOTE: This recipe is supposedly a winner from the Pillsbury Bake-Off of 1964 (This was featured next to an ad for Pillsbury Pancake Mix). However, at least one version of the recipe—published elsewhere—specified the use of Blue Bonnet Margarine, who could also be responsible for creating the recipe. It looks like an adapted version of the Orange Cloud Pie, which appeared 15-16 years prior.